What is website authority?
At Blue Light, we have Atlanta web design clients that call us consistently wanting to place high in search results for their primary target phrases. Some still believe that with a wave of our wand and a touch of SEO magic the phone will start ringing off the hook. At Blue Light, we consider ourselves a White Hat SEO Firm but for the most part, we don't market ourselves as one. On the same note, I also get countless emails from other SEO agencies offering these ridiculous and impossible SEO packages. Most of them promise first-page results and overnight ranking success. The huge problem with this is it just doesn't work like that. Building authority takes time and effort on your part even if you are working with a good SEO.
Domain and page authority?
(DA) or "Domain Authority" is a generalized metric that is associated with the rankability of a domain name. (PA) or "Page Authority" intern is a metric based on how rankable a specific page on your website is. This score ranges from 1-100 and in most cases unless you have a 20 or higher authority score you don't have much of a shot at placing in the top 20 or on the first 2 pages for competitive phrases in your niche. Reputation works similarly. Company information, history, and external sources need to be all in alignment with what you want to be recognized and ranked for. Authority is achieved by attaining different trust-related signals that influence your legitimacy and authenticity on the internet.
Always start with a strategy!
Hiring a good white hat SEO can be a difficult task because you never know what you are getting until you are about 3-4 months into the process
. Especially if you have a new domain that has 0 domain authority.
Some companies overcharge, others undercharge but most of them will sit on your project for months leaving you with a bad taste in your mouth about even considering it ever again
.

A good, professional SEO should educate and consult you on the process and help design a strategy and budget around your goals
.
These goals need to be realistic and in line with making your company, service, or product authoritative on the web
.
With this plan of action, you can start
realistically
targeting competitive search phrases while engaging smarter on the internet
.
A company's domain authority, if worked on
correctly
should always mature with age.
When well-written, niche-relevant content
is added
periodically
to a blog or archive on your website you will start ranking in search
. Keywords and phrases you did not even think about in the first place will even get some attention. This does not mean that it will take years to get a great position.
It
just
means that this is something you should continually be working on and maintaining even after you have achieved top 5 Google greatness
.
Below are what
we consider
to be the most important trust and authority-building factors. Stick to these and you will be well on your journey to becoming an authority in your niche.
Your website - how it is designed, constructed, and optimized
Before you start building authority the first method of business is making sure you have your website and on-page structure on point
. There is a lot more to this than meets the eye and
I believe
many web designers skip or don't set up the on-page layout
correctly
.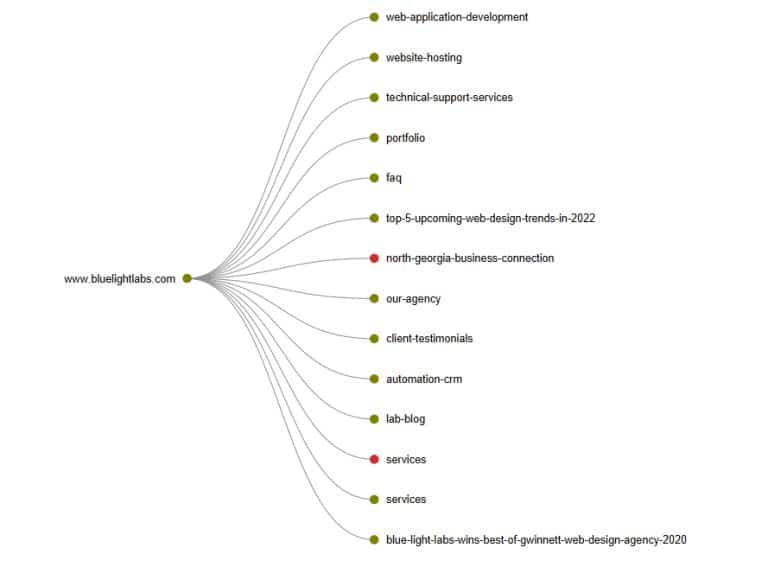 Sitemaps, menu systems, and navigational items need to be well organized and intuitive for your website visitors. A clean and elegant UXD or user experience design should be rendered accurately and tweaked between devices. Your web design layout plays a huge part in your visitor's behavior.
Now that Google has implemented (Mobile-First Indexing) the mobile version of your website is just as important if not more important than the desktop version. How users behave on your site can influence your (Bounce Rate). Bounce Rate is now measured by Google so the actual behavior and engagement made by your visitors can influence your authority over time.
Pay close attention to each pixel and element on your website and make sure all the items, images, and content serve a purpose
. The design and structure need to serve the most important key information first.
Business name, address, and phone number need to be consistent and linked on the mobile website version so visitors can
easily
call
directly
if preferred
.
Images, JavaScript, and CSS need to
be cached
, compressed, and optimized to keep this page load time down to a
minimum
.
Setting up caching and testing page load speed is something your web designer should help you with
. Pages should not take more than 3 seconds to load at most. Your load time can have a huge impact on your bounce rate and user experience.
Website content - how it is structured and semantically associated
Good descriptive and
semantically
relevant content has always been hard to collect and
acquire
from our SEO clients
.
Without content, you will not rank, and getting copywriters to write your continent for you can be expensive and problematic
.
Problems arise for hired writers especially when it comes to capturing the voice and culture of your company
.
I suggest
spending a few hours a month on keeping your content fresh and up to date.
Activity is a strong signal, and your website will get re-indexed
consistently
if you update it
frequently
.
When Google's spiders start to detect that there is no growth or activity, your static site will begin to lose its novelty and authority in time
.
If you want to compete
organically
– change things up! Start an active blog, news archive, or industry showcase area of your site. Reach out to your customers with useful information on what is trending.
Using semantically related words (LSI) in your copy will help associate your site to its subject and industry
. You can find semantic keywords using an assortment of different tools on the web. LSI Graph is just one option. 
Search engines look for semantic keywords to justify the relevancy and relationship of your content
.
When writing content, it is a good practice to find
semantically
related words to pepper into your articles
.
Website content types examples
Meta title, description, and headers
How you format and layout your content for your posts, articles, product pages, service pages, etc. is crucial
.
Don't make the mistake of
just
cutting and pasting from Word or notepad without adding the correct markup to your articles and posts
.
Every page should have a title and description tag with related and descriptive context
. This is your chance to tell Google what you want to rank for.
Do your best to repeat your target key phrases in both title and description where they flow
naturally
with the content
.
I would not get too greedy here the days of keyword stuffing and packing your descriptions with
multiple
versions are over
.
These are not visible on the page but are a suggestion for what will show up in the search after the article has
been indexed
.
Next, you have the content itself.
Staying consistent with your header and paragraph styles will keep your content looking clean, professional, and easy to consume
.
Your paragraph, H1-H6, bullet lists, link anchor txt preferable should all subscribe to the same styles
. The H1 of your article is the headline or catchphrase of the content. Then organizing the rest of your content with H2, H3 tags to separate the key elements of the rest of your article.
Take your time formatting your post and add any images with (ALT Tags) that will help readers comprehend and engage with the content more
.
Listings, local listings, directory accounts and citations
Try to think of the internet as this organic
consistently
changing organism. Google spiders are moving through it checking all its tentacles every day. All the connected resources attached to it are changing and authoring digital signals. 
Google's spiders' journey throughout the web collects data and pays attention to changes and updates
. Everything connected; websites, applications, social networks, blogs, and video content all gets scanned.
It understands and notes who
is linked
to you, where you
are mentioned
, what accounts you have, and where you have the most activity
. 
These external references, associations, and networks are all aiding Google in authenticating you.
They provide consistent proof, trust, and transparency about what your company is and what your company does
.
This is a good thing, think about it… Anyone could put up a website today stating they are the best dog groomers on the planet for example
.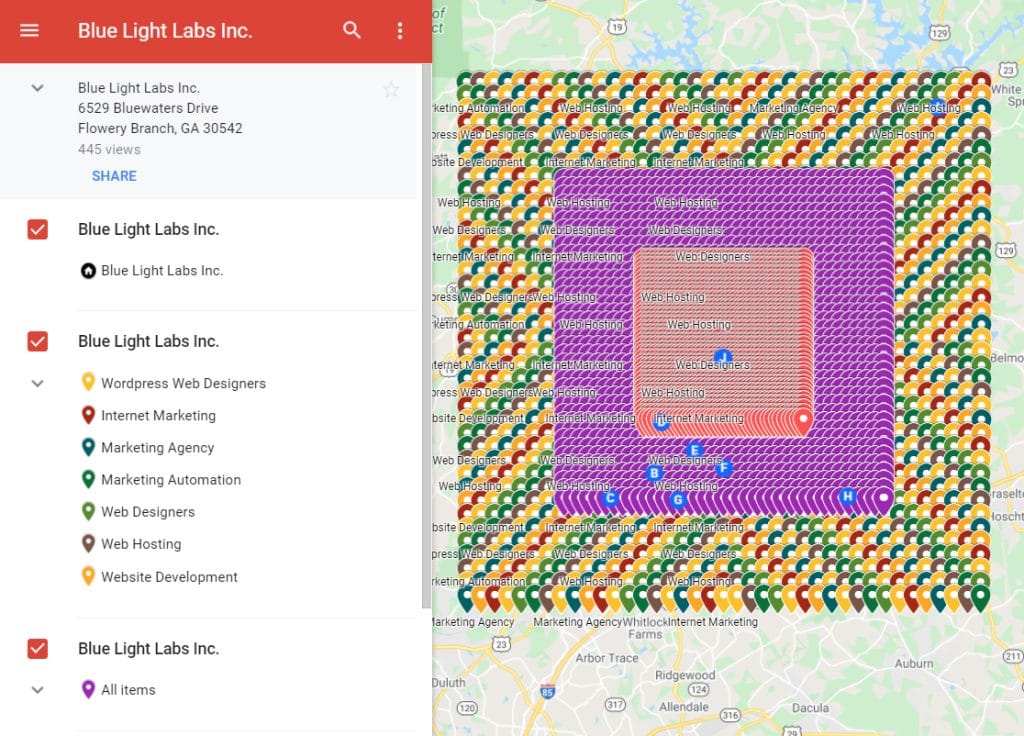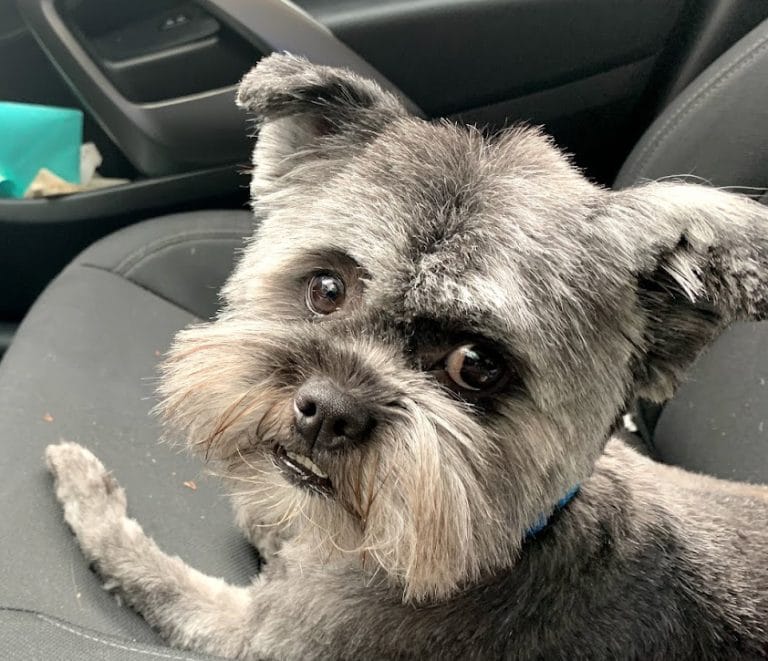 Let's say you have worked many years at becoming a professional dog groomer. The next day you
are bumped
to the end of the line by some amateur that put up a website.
Off-page signals and domain authority history help you prove to Google that you are a legitimate and professional in your field
. Remember Google's primary goal as a search engine is to deliver the best results possible to the user.
An experienced SEO can help you set up the correct off-page signals to improve your reputation
.
One of the jobs of a good SEO is to aid in setting up these accounts, directory listings, and citations on different authoritative platforms
. Some of these listings or profiles are free and others cost money. Some sites can be industry-specific others more general. As a starting point, you want to go out and get as many listings and citations as you can get your hands on. 
There are some companies like Yext.com that aid in helping you manage business listings and citations across many platforms
.
Creating these accounts and company profiles is a great start to building your reputation
. They help with your trust and authority but they are only the tip of the iceberg.
Here is a list of highly recommended networks below to get you started
Backlinks are the primary fuel for getting pages ranked faster
A backlink is a link from one site to another and they are not all created equal in the eyes of Google.
The authority and relevancy of a website linking to your website determine the power and influence of the backlink
. Link building can be a dirty and confusing business and if not done
carefully
can do more harm than good.
On another note, backlinks should not
be built
all at once this can raise a red flag even if they are legitimate white-hat ones
.
If your content is on point and visitors start referencing and subscribing to your feed, you will start to get backlinks
naturally
. 
Try to think of a link to your site as a vote from another site. Then when that site gets indexed again Google with note the reference and what page it is going to.
There are several strategies for getting backlinks but one of the most popular is guest blog posts
.
Guest posts are where you write a piece of original content for a high DA blog and in return, you get a backlink from them referenced in the article
.
Other ways include communicating with the other website owner and negotiating a backlink trade
. This can be great for sites that are relevant but occupy different parts of a nice. An example would be an online hardware store linking to a landscaping company for example. You can also
purchase
backlinks and try your luck at backlink resellers but it can be risky. If you are not careful you can get penalized and even unindexed by Google if there are obvious signs of this. There are specific tools that can give you insight into getting more links based on a competitor's link portfolio.
Reviews and other authority signals
Another strong authority signal that goes hand and hand with business listings is testimonials and reviews. These are citations that are worth their weight in gold because they signal real people that have been exposed to your professional services or products that have some feedback on their experience.
I have coached clients on actively getting reviews and in the process seen their authority jump within a few short months. I believe reviews and feedback will continue to be a huge factor in search and trust moving forward in other Google updates. Local business location listings sites offer the opportunity to collect and respond to customers clients and prospects. Local Business Location Listing sites like Google My Business, Yelp, 4Square, Apple Maps, and Angi are strong trust signals for local businesses.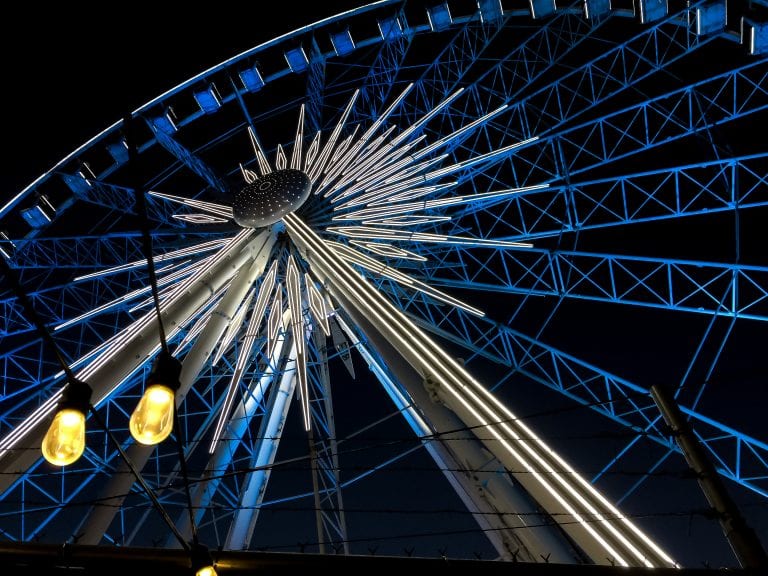 At Blue Light Labs after much trial and error, we all sat down and decided to throw out the plans and generic fees and instead start with the strategy and research first. The purpose for this is we literally have no idea how aggressive we need to be with a website until we have first put together an objective and researched the market first.  Analyzing your competitors' positions and authority can give us valuable information on what needs to be done to compete with them and in turn, gives us insight into how aggressive we need to be to get your company to a top 5 ranking.
If you are interested in setting up a strategy call to discuss organic SEO for your company please click below.