Exceptional Design, Focused Marketing, Lasting Relationships
FREE 'NO STRINGS' STRATEGY CONSULTING SESSION
Exceptional Design, Focused Marketing, Lasting Relationships
FREE STRATEGY CONSULTING SESSION
Blue Light Labs is a
web design
and
digital marketing
company based in Atlanta Georgia. Our skilled team is passionate about their work.
With over
20 years of experience we've had the opportunity to improve, test and refine our approach to professional web design
. Customized to fit your needs.
We build stunning websites that are well optimized, rich in content and represent your business
accurately
and
distinctively
.
From powerful content management systems, to custom phone or website applications, our portfolio is diverse and we're committed to the success of our clients
.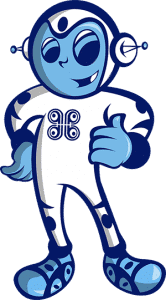 Markus and Chris nailed it! I provided a brief outline of my wish-list, with some competitive examples that I wanted to create a similar look and feel. They took over and were also flexible enough to meet my very tight deadline. I can't recommend Blue Light Labs enough, Cheers guys and thank you again!
Sales Marketing Executive
Paul Pieroni
Finding the right solution is not always easy. Whether your project requires a corporate, eCommerce, or small business website, we begin by getting to know you and your company. Our understanding of your business model is essential for us to communicate your message. Thoughtful planning will clarify the perspective needed for every project.
We love what we do and take personal pride in the success of each Atlanta web design project. Our attention to detail and desire to exceed your expectations sets us apart. We consider ourselves partners in your success. Let's get PUMPED and EXCITED about all the possibilities and get the ideas flowing!
Our process is time tested. From the first meeting until project launch, we guide you through each step. Our team is proud to have forged many long lasting, productive relationships with so many of our clients. Above all, we understand the importance of our continuing support to your business as it matures.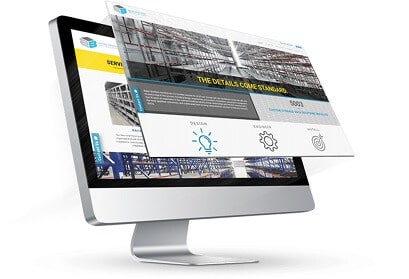 Baker Brothers installations are a commercial rack shelving installation company. They design and install massive storage systems for many industry types and worked closely with Blue Light Labs to re-brand and re-design their print media and WordPress website. We also helped them optimize their email newsletter process. Baker Brothers wanted to show the size and scale of their installations. Our drone video, photography team went out to 3 of their most impressive locations. The photography turned out stunning, and the fly-through video of these massive structures turned out amazing!
Why Blue Light Labs you ask?
Since 2000, our creative agency has had the privilege to work with hundreds of clients, in a wide range of businesses and markets. We have learned to listen deeply, then reflect in order to understand the company's brand essence and how best to represent that truth. Designing the best digital fingerprint for each business is always our objective.
Our clients stand by us because at Blue Light Labs we don't treat any project, large or small like a number. Our team gets directly involved and puts time and dedication into every project. We stand by that! Join the hundreds of satisfied clients that have recommended us for excellence above and beyond their expectations. Click below to read current reviews and comments.
We Have The Talent and Tools to Deliver!
Get the control your business needs to thrive! Blue Light Labs can customize, design and implement your CMS, CRM and web marketing software solutions. When projects are completed, we take the time to educate and train you or staff to pilot the software. We believe in passing along our know-how to get clients on track toward managing their online marketing.
Our team has a solid track record building web sites and custom Atlanta web design, but our agency offers almost all services across the digital advertising spectrum. Print Design, Videography, Photography, Marketing Automation, Funnel Design, Advanced SEO, Web Hosting, Custom Applications and API integrations are all offered and handled in-house. Our objective is to become your trusted digital marketing services provider.
Every Project Starts with you.