Putting together the perfect WordPress installation build
For close to  13 years now our web design agency has focused on developing and designing using the Joomla CMS framework
. I have to be the last to admit that we clung on to Joomla a little longer than we should have. Our company used  WordPress only when it
was requested by
the client.
About 10 years ago Joomla and Drupal seemed to be heading more toward the custom development space
. WordPress had that simple blogging platform vibe to it so we halfway put it on the shelf. Man, has it grown up fast! Now powering almost 30% of the Internets websites it's hard to ignore anymore. 
Clients struggled grasping the Joomla and Drupal administration. WordPress seemed to at least
partially
solve the problem. This year we have become a Atlanta WordPress web design Agency. It is obvious now most internet marketing agencies are moving into the age of visual web page builders. I am quite sure there is no going back but their is still much need for improvement. 
Content Management Has Moved into the Visual Page Builder Space
Content management systems (CMS) have drastically changed over the last few years. Service based DIY CMS software services like WIX and SquareSpace have flooded the market. All offering proprietary promises of perfect page building environments. As expected, they are not cutting it for websites that need custom dynamic features. Anyone wanting to take their website to a professional level will have to do the work or hire an expert. Our story was different. After being forced into using WordPress for a handful of technically demanding projects, we decided to make the switch. The marketing and design group started using WordPress as our primary CMS. This is in fact, the first blog post I have made on our freshly designed WordPress powered website.
Spend the time to find the best compatible and dependable plugins for your build.
Our web designers wanted to dig deep into the overwhelming sea of WordPress themes, plugins and widgets
. In the process we tried to find the most reliable core extensions that would serve us for many projects to come.
It is a bit overweening how fast the platform is moving. Updates and add-on plugins feel like they are popping up daily. It is so easy to get lost in the ocean of WordPress software.
The aim was to find all the core add-on software we would need to develop custom designed brochure websites
. Creating a clean WordPress build file that we would use over and over again was the idea. Earlier, with our Joomla projects it saved us a great deal of time optimizing the setup process.
Bundling the most
commonly
used components in our install packages saved a lot of time
.
We have not been able to
fully
review and play with the barrage of add-on options available.
However
, after a good amount of research and hands on tinkering we came up with the following core plugins
. So far we have been happy with this base website build.
The Visual Editor - Elementor + Elementor Pro
This was the most important decision for us to make because our designers where going to be spending most of their time building pages with it
. The points of interest where interface, usability, features and compatibility. We took the opportunity to play with
DIVI
and
Beaver Builder
as well as they where the 2 other major contenders. All three where great visual builders but in our opinion Elementor came out on top. Elementor's Pro plugin is
constantly
updated and improved on. Their company is
extremely
proactive and we liked where they where heading.
Elementor has been adding new features to their software faster than we can
implement
them
. Support for SVG, Custom Theme Builder, POP Ups and Actions have
been added
in the short period of time. The rest of the WordPress community appear to be following their lead. There are many theme integrations and add-on element bundles available. 
One Con we see with all visual page builders is their responsive editing modes for phone and tablet are not quite accurate
. This was not surprising and
was expected
. It might be a while before visual editors in general completely nail these issues down. When we tested designs on iPhone 8,9 and 10X. Most of the elements where spot on. After testing on iPhone 5-7 models formatting started to break in some cases. Tablet and Tablet Mini models also offered some frustration.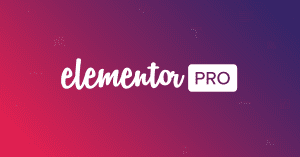 A much needed Elementor add-on that allows you to design your post loop items. Any website that has a post list type where you want to custom design the items this plugin gives you that option. You can use the default Elementor items widgets
however
it they
are limited
. The post widgets can format only the standard post fields.
This works in conjunction with the Theme Builder for post item list layouts
.
We keep using this over and over for testimonials, blog posts, custom portfolio items and staff listings
. We use this on every project so I thought it belonged in the default build.
ACF - Advanced Custom Fields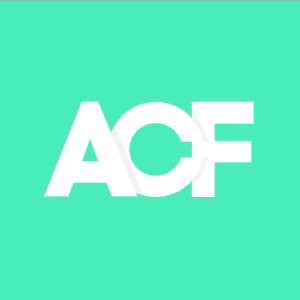 With almost all custom websites extra fields need to
be added
to default data sets. ACF Pro works with Elementor to
accomplish
this. You can also add custom fields to WooCommerce products or
just
about any other post type. From the Elementor editor it is quite easy to assign ACF fields you have created. you can preview your designs and while viewing output in real-time. ACF made our default build list because of it's flexibility and customization options.
CPT UI - Custom Post Types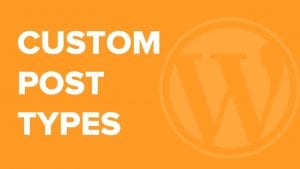 Along with ACF CPT UI let's you organize and group your custom fields into groups. This is very helpful if you want to add taxonomy to your post groups. It also creates a new post type category level in your admin panel. You can keep post types separate from your posts category.
Forms - Formidable Forms Pro + Elementor Built in Forms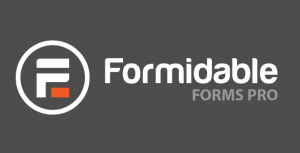 Forms are always important part of every project. Call To Actions, Contact Forms, Opt-In, Newsletters and API Calls
all of
which need forms. Elementor's built in forms as a standalone work well out of the box for simple form processing. Often if the client requires something more, Formidable Forms Pro has the solution.
Uploads, Downloads, Form Logic, registrations and multi-part sign up processes can all get handled by Formidable Forms PRO
.
Themes - Hello Theme, Ocean WP, Astra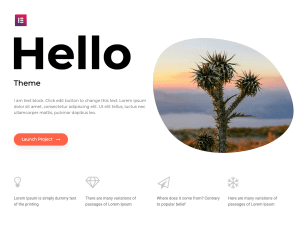 Lightweight themes are the way to go. When it is necessary to start from scratch. Elementor has a 'Hello Theme' that consists only the
minimum
theme requirements. When you want to.  start a project from scratch using Elementor Theme Builder this is your best bet.
All the unnecessary Javascript, fonts and libraries have
been stripped
leaving you with
just
what's necessary to run WordPress
. The other two less bulky themes that work well with this page builder are Ocean WP and Astra.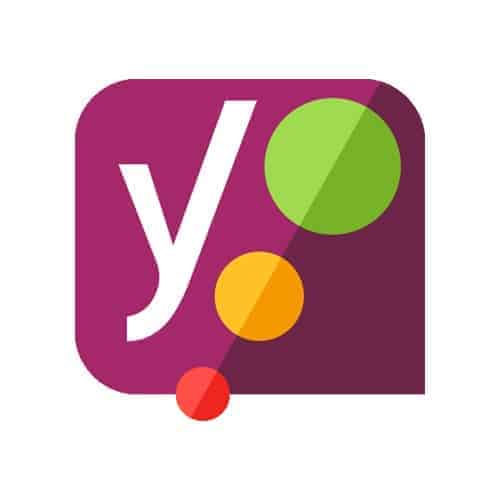 There are a quite a few SEO focused plugins for WordPress but we stuck with the standards on this one.
Yost is
universally
 used thought the WordPress community.
Cache, Speed, Compression - WP Fastest Cache, Smush - WPMU CDN
A good website compression and caching plan can shave a significant amount of time off your page load speeds
.
It can be the difference between loosing half your traffic to impatient visitors or giving them the smoothest experience possible with your content
.
Page speed and asset optimization is also a known Google ranking factor so the importance of this cannot
be overlooked
.
This subject needs an entire article.
It needs to have more devoted to it, but for the sake of keeping this article short I have selected the following plugins
.
A great plugin for 
quickly
enabling browser based cache and compressing server side page cache
. It has quite a few options but the default works well out of the box. 
Compresses all your image files while also offering a  lightning fast CDN service if you want to take it to the next level
. A CDN is a asset hosting environment that can host your images and scripts on
multiple
servers. Using a CDN can cut down on load time because it detects your website visitors proximity based on ISP. A CDN then delivers content with fewer hops cutting down on load latency. 
Compresses your JS, CSS / header and footer files into minified versions further cutting down on asset size and load time
.
Every time we upgrade or re-design a clients website is is always a  good practice to redirect URLs from the old sites URL structure to the new URL structure. Almost 50% of the time the old URL convention needs to be upgraded so this plugin comes in handy. Redirect also creates a list of 404 requests that you can in tern redirect later if you happen to miss a few during the migration. One client recently had an old .asp site but did not want to loose their PR or inbound link juice to a 404 page. With Redirect we just took the old  sitemap and spent a little time forwarding the old structure. http://sitename.com/archives/thisisabadurl.asp was 301 redirected to https://www.sitename.com/services/this-is-a-good-url and so forth.
This is a very helpful tool when migrating your site from
http://
to https://.
Almost every time we move a site there are annoying stray permalinks linking to images and assets that are not secure
. If one asset on a page is not secure you wont get the green bar in the address bar that you want.
The Search Replace plugin can
be used
for replacing other things like titles and content changes site-wide as well
.
To get this build all tied up in a bow and backed up install All In One Migration. It is not only great for creating WordPress site builds but it is a great migration tool. The free version can zip up to 500 meg so it works great for fresh WordPress Build installs. All you have to do is install WordPress, then install All In One Migration and import your build on from there. Presto! Good to get started on a new project.
When working
locally
on projects, Local By Flywheel has a quick and easy to setup environment. It will install WordPress and mySQL on your local machine. 
After working on your project
locally
, export the build and migrate it to it's new live environment
. 
These WP install process tips has helped us save so much time getting things setup and migrating. Please reach out if you have any questions about these plugins.